About Us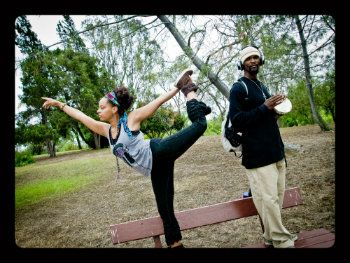 Not so long ago we decided that enough is enough. Waking up every morning to a blarring alarm clock only to rush to sit in to traffic to go to a job with a manager that monitored your stats and pulled you to the side to discuss your preformance is no way to live.
Counting the days until Friday so you can get your check that is already spent before you had a chance to cash it. Hoping and praying that nothing goes wrong because Lord knows there is no extra money to pay for it. Someone had to put a stop to the madness and the only ones to do it was us. We wanted to see what it meant to really live off of faith.
Everyone says it but how many people actually do it? The creativity inside of us would keep us up at night and could make us feel like we were flying when we would talk about our dreams and how we REALLY wanted to be living life.
We quit everything. Decided to say Phuck a 9-5 cuz I'm not satisifed!! Gave up everything that that 9-5 job provided. House went through foreclosure, repossession of the whips, no luxuries, no home. We went into self-study and searched internally for guidance. During the process we cleansed our bodies and together we lost over 100 pounds. Learned to honor ourselves. Have to live pure to live pure you feel me? No more not living to our fullest potential.
We are a team of self-motivated entrepreneurs creating our own story of our life. We make our living off of being free and living life as organically as possible. We are based in Atlanta but are free spirited travelers and forever Cali kids.
Our store represents products that we use every day to keep us going. Hope they bring you as much love as they bring us.
Check back often, we will be continuously adding new products.
with loVe,
Malik & Tiffany
www.OrganicBlood.com